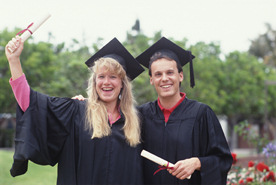 RxLink - The #1 Link for Pharmacists and Pharmacy Students
RxLink - 10/20/2012 New! Pharmacy Job: New York Pharmacist Needed! Facility in Buffalo NY is in need of a licensed Pharmacist to complete a 13 week temp travel assigment. $1000 sign on or referral bonus! Must have valid NY state Pharmacist license - Must have recent INPATIENT experience. Primary responsibility would be: check of patient specific IV and oral dosage forms - first dose - batch fills and for cartfills - check of trays, kits, boxes. If this sounds like you, please contact RxLink asap at 920-840-6344 or fax Resume to 920-364-9252 or e-mail RxLink at Pharmacist@RxLink.biz Follow RxLink on FaceBook and @RxLinkPharmacy on Twitter
Graduation May 2013. Pharmacy Students, Where do you want to Work? Tell us about it! Retail, Hospital or Long-Term Care.... Contact RxLink for the best Pharmacy Jobs! E-mail resume or Register on line!
RxLink offers Pharmacists, Pharmacy Techs and Pharmacy Students a wide range of Pharmacy Job opportunities.
Pharmacy Students are Linking to the site to get current Pharmacy Internships and Great Job Opportunities..
03/10/03 Helping others is a theme that runs throughout all aspects of my life.
02/17/03 From: Drake University by S.W. A dream of mine for many years - Helping others with health care needs...
01/23/03 My mom would ask my sister and me to write down what we wanted to be when grew up. University of Oklahoma Health Sciences Center College of Pharmacy.VS
University of Iowa College of Pharmacy
Southwestern Oklahoma State University

University of Iowa School of Pharmacy
University of Iowa, College of Pharmacy
University of Iowa College of Pharmacy
Temple University School of Pharmacy
With our Direct Response Pharmacists Group, RxLink offers Schedule Flexibility to a diverse group of Pharmacy settings.. One Voice, One Vision and One Big Link for Pharmacists in this Millennium!From New Mexico
U.S. Pharmaceuticals with a New Source for Respiratory Generics.
Pharmacist's Code of Ethics
As a Pharmacist, how will I make a difference in the profession?" Spring Break 2000 winner
A turning point in my life: The death of my mother, my inspiration. NAB University of Arizona School of Pharmacy
Women's Health Link here for it!
Travel Tips for Pharmacists and Techs....
11/14/2002 What Pharmacy Practice is of the greatest interest to me and Why? Student of Massachusetts College of Pharmacy and Applied Health Science, Worcester Accelerated PharmD. Program (H)
RxLink Summer 2009 Pharmacy Internship Program
06/23/05 - From: A Pharmacy Summer Intern Potts/onu.edu - CVS Pharmacy - While working there this summer my main tasks were servicing the drive through and front counther, taking phone calls, filling prescriptions and taking prescriptions from Doctors over the phone. + Southern Ohio Medical Center - My responsibility is making IV bags, I also had to check the IV's on the floors to make sure everything was on schedule. I also entered prescriptions, take phone calls, and ran medications to the floors. Busy Intern! Reply
America's Best Pharmacy Schools 2004
Spring Break 2003 | Spring Break 2002
Xavier University | Winston-Salem SU | Selma
02/20/04 Even before the horrific tragedy on September 11, I have had a keen interest in pursuing a career in biological sciences...
01/29/04 K. N. From the University of Louisiana at Monroe(ULM).. I am proud to know that by becoming a pharmacist I can make a positive impact to those around me, especially the chance to be a role model for my siblings...
01/05/04 The role of the Pharmacist has advanced greatly over the past few years and I intend to make my contribution by expanding the role of the Pharmacist in the chain community Pharmacy...
Midwestern University Chicago College of Pharmacy Downers Grove, IL. For information contact the CCP Dean's office: 630.971.6417
03/10/03 Throughout my childhood, I was fascinated by medicine and health care field. Drake University.
01/09/03 What Pharmacy practice is of greatest interest to me and why? The University of Oklahoma Health and Sciences Center - College of Pharmacy.
More Student Essays...
01/10/03 I decided to pursue pharmacy as my career during my senior year at Ames High School.
Mercer University Southern School of Pharmacy
University of Maryland School of Pharmacy
Help Information Sources